Pharma Franchise For Liquids
Pharma Franchise For Liquids – Are you looking for Pharma Liquid Formulations, Syrups or oral suspension of the franchise in India? If yes, then this is the right place for you all, Culmen is the leading company in India for Pharma Franchise for Liquids. So, pharma professional and business seekers who want to grow in this particular pharmaceutical segment can invest in our wide range of ISO certified Liquids. Our company formulates pharma liquids for both adults and kids. So, you will get a wide variety of Liquids and Syrups by Culmen for PCD Pharma Franchise Opportunity in India.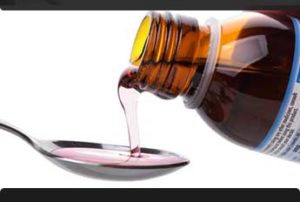 Culmen is here for offering the genuine business plans to all the interested business seekers in PAN India on a monopoly basis. We have set a reasonable price amount for all our associates which can help them to grow in this fastest-growing Pharmaceutical Industry in India. So, Culmen invites all the pharma distributors, suppliers, professionals, and doctors to get associated with us and deal in the huge range of pharma medicine and healthcare products. To know more regarding the PCD Franchise deals, contact Culmen on 7807779010 or send us an email at culmen@usp.one.
Shape Your Business with Best Pharma Franchise for Liquids in India | Culmen
There are several benefits that one can get on associating with the leading Pharma company in India for Liquid Range. So, if you are keen on having Syrups pharma franchise business in this sector join Culmen now. Here are the benefits you will get on associating with us –

Promotional Support – Connecting with Culmen for franchise services in India, you will get remarkable promotional support in the pharma market. This can help you in getting a good hold in the market as we offer a wide range of promotional kits to our associates.
Marketing Benefits – Culmen gets support from the leading pharma marketing experts who carry their work in a minimum period of time. So, our associates will be getting an easy and promising business market with us.
On-time Drugs Delivery – We have strong connections with the best logistics network in all over India who is experienced and helps us to deliver our pharma liquids and medicines on time. All these distributors are licensed by the government of India.
DCGI Approved drugs – Culmen has its own department for manufacturing Pharma Liquids and to maintain their quality. So, we are able to build up the top-Quality approved range by the DCGI unit in India.
Monopoly Right – Most Importantly, to help our associates to grow their business in all the locations in India, Culmen offers the Monopoly Franchise rights for business. This makes you work individually in a particular location anywhere in India.
Choose Culmen for PCD Pharma Franchise in India for Liquids and Syrups
Since we came into this industry, we have gained tremendous recognition in the pharmaceutical market. This is because of our flawless quality range of derma products and facilities that we offer to our clients. Here are some highlights of Culmen which makes us the best Pharma Company for Liquids and Syrups in India –
Quality certification from ISO, GMP, and WHO
A vast range of Pharma Liquids and other medicines.
Backed by the experienced pharma professionals
We use all the Quality tested raw materials in product formulation
Sophisticated and advanced infrastructural unit
100% sterilized range of Pharma Liquids at an affordable price.
Well, there are many other pharmaceutical companies in the Indian market too. But by choosing Culmen for Pharma Franchisee Opportunities for Liquids and Syrups will help you in earning higher revenues.
Variety Range of Pharma Liquids for Franchise in India
Culmen is a specialized PCD pharma franchise company that delivers a variety of drug range to all the clients and customers across the nation. Moreover, we are able to supply all our products in a given time frame without any leakage or harm to the product. Culmen supplies a wide range of liquids which include Dry Syrups, Multivitamin Syrups, Iron Syrups, Calcium Syrups, Cough Syrups, cold syrups, etc. Moreover, all our pharma liquid range is specially designed for adults and kids as well.

So, consider Culmen if you are looking for a renowned name for PCD Pharma Franchise Company in India.
Contact Culmen for –
Contact Details
Name – Culmen
Address – #136, Industrial Area, Phase-2, Chandigarh- 160002
Phone no. – 7807779010